Evaluate the power of your website by taking our FREE nonprofit website assessment to evaluate your site on five critical components:
Content: Do you connect and engage with your key audiences?
Design: Is your site professional, and does it follow style guidelines?
Navigation: How easily can supporters find what they're looking for?
Functionality: How much control do you have to update your site?
Vitality: How fresh is your site? Is your content updated regularly?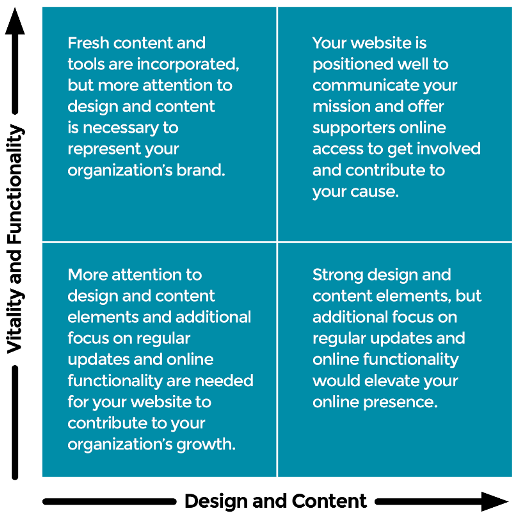 Web Power Quadrant
Once you've completed your assessment, your results will be emailed to you directly and display in our Web Power Quadrant (WPQ) to provide perspective on where you should focus your efforts to improve your site's overall effectiveness. Then one of our nonprofit website consultants will provide a no-obligation analysis with detailed insights that can immediately improve your score.
If you have any questions, feel free to call 877.447.8941.
---