Firespring is a Nebraska Benefit Corporation that provides discounted website, marketing and technology services to nonprofit organizations. Several chapters of The Arc contract with Firespring.org independently for these services.
Firespring.org is not affiliated with, endorsed by, or in any way associated with The Arc of the United States. The ARC logo (reg #1975735), THE ARC logo collective membership (reg #2068223), ARC (reg #3116298), ASSOCIATION FOR RETARDED CITIZENS (reg #3474894), THE ARC logo and design (reg #4238260) and THE ARC logo and design with words (reg #4176424) are federal trademarks of The Arc of the United States.
---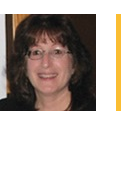 "Firespring really caters to a broad range of chapters, sizes and budgets. What you get is a great, beautiful website that's really easy to use. Since we went with Firespring, membership has been building at a rate of 15 new members each month. The fact they can automatically pay online helped a lot."
Céline Fortin
The Arc of New Jersey