As a teen, Firespring CEO, Jay Wilkinson, was greatly influenced by Launch Leadership. The experiences gained through the organization gave him the skills and confidence to become a leader in his school and later a successful entrepreneur. Today, Firespring provides Launch Leadership a suite of web services and donates meeting space, as well as leadership support.
Launch Leadership utilizes Firespring to manage a website and donor database that helps them track all their current and former volunteers and staff who are spread out all over the country. With so many connections diverse in both location and age, it was a challenge to keep track of everyone. With one centralized online database, they've been able to manage their contacts easily and efficiently, as well as engage students who participate in their programs so they can make sure they provide the most complete leadership development experience.
As they develop their organization and need for greater technology, Firespring will continue to be a partner in their growth.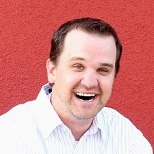 "As we continue to grow our online functionality, Firespring is the first place we check, which also makes it the last."
—Lincoln Arneal, Executive Director