In 2012, LOSD came to Firespring looking for a website that would help them achieve their mission with a cleaner design and more effective message to their guests, as well as streamline the content management process for their staff. They found both of those and more.
They quickly realized the value of Firespring's expertise in the nonprofit world and enjoyed the ongoing support that comes with being a client. And with their new site, they immediately saw several positive changes to their online presence.
Their online event registrations increased. They opened an online store. They added a section for alternative giving that allows donors to support them in a variety of ways. They created a blog that they were able to update quickly and easily without the help of a third party. And content management overall became much more efficient.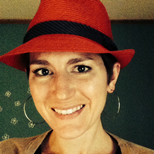 "If you are looking for a great company that cares about web optimization for nonprofits, Firespring is the way to go."
—Mara Stillson, Marketing Director