Firespring's nonprofit member management tool will allow you to build a stronger community and:
Organize and update profiles for your volunteers and supporters.
Create directories for your board and committee members.
Privately communicate with donors, board members, staff and volunteers through a centralized, password-protected area within your site.
Allow your groups to update their information, sign up for opportunities and access private events and resources.
Build team portals and volunteer affiliations to strengthen your network.
Manage, organize and track engagement from your volunteers, members, constituents and donors all in one place.
With our comprehensive, easy-to-use member management system, you can increase your volunteer base by up to 17% and your membership as much as 5%. Ready to get started? Just give us a call at 877.447.8941 or send an email to hello@firespring.org.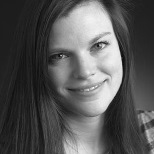 East End Arts Council
"We've definitely had an increase in online membership renewals, which we're able to do on our website. It's really a no-brainer for organizations, particularly other nonprofits that have a limited budget. The functionality is there and the price is incredible, so why wouldn't you go with Firespring?"
—Stephanie Smith, Marketing & PR Manager