Nonprofit websites should be beautiful inside and out. While we pride ourselves on being an all-in-one provider, Firespring is best known for user-friendly website solutions that give nonprofits the power to build and maintain a professional online presence without needing a programmer.
Once we've established a website structure that suits your content needs, we'll help you select an eye-catching website design for your nonprofit. Then we'll brand it with your logo and color palette. If you'd prefer to tell your story in a truly unique way, we can also create a custom website design exclusively for your nonprofit.
When your new site goes live, you'll have the ability to:
Update content and photos.
Post blog articles that allow users to post comments and share your content on social media.
Manage volunteer and event information.
Add unlimited pages and alter navigation menus.
Quickly and easily launch online fundraising campaigns.
Choose from a selection of optimized landing page templates to take donations, accept event registration, sign up newsletter recipients, manage user downloads and sell programs/services.
Climb search engine rankings and keep your site fresh with blog articles automatically added to your homepage every week.
Add keywords and optimize your title, photo and description tags.
Promote an upcoming meeting information and event details online.
Track visitor activity with Firespring's custom analytics tool.
All of this is backed by free unlimited training and legendary phone support from a real person who genuinely cares about your cause. Ready to get started? Just give us a call at 877.447.8941 or send an email to hello@firespring.org.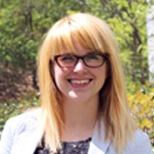 United Methodist Volunteers in Mission
"It's critical that we have a platform that allows us to relay information quickly and efficiently. You don't have to be a web developer or website designer to figure it out. You can have a really great-looking, professional website that is very easy to create and maintain."
—Malinda Nichols, Communications Director