United Cerebral Palsy of Greater Birmingham provides innovative services to help adults and children with disabilities connect with their communities and empower them to live full and meaningful lives.
Their challenge: UCP Birmingham was looking for a low-cost online solution that integrated the design and functionality of their website, event registration and fundraising efforts. Their biggest fear was that their ideas would not come to fruition on the page. Firespring eased their worries immediately.
Their solution: They partnered with Firespring in 2013 to redevelop their web presence and implement a donation processing system that provides an online merchant account and payment gateway for organizations to easily accept credit card donations. The system's reports organize necessary information and make the tedious job of reconciling online donations easy.
Their result: They saw immediate results, with an 11% increase in a key fundraiser. Being able to complete purchases using Firespring streamlined the payment process, and their supporters gave them great feedback, both verbally and financially.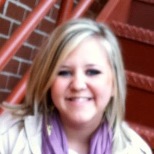 "Firespring has been a joy to work with. The support staff is excellent and quickly answered any question or concern that arose. All the information is well organized and makes the tedious job of reconciling online payments much easier. We also love how easy it is to refund a payment."
—Margaret Bishop, Marketing & Events Manager