Launch is an all-volunteer organization that provides leadership training and development for middle school and high school students. For more than 50 years, they've empowered young leaders to build better schools and communities.
Their challenge: Managing contact information for all their current and former volunteers was tricky, especially since they were scattered all over the country. When volunteers are diverse in location and age, it can be challenging to keep track of everyone.
Their solution: They began using Firespring's donor management tool. Did you know that 50% of nonprofits keep data in four or more places? With this one simple but powerful tool, Launch Leadership is able to access all the information they need from one central place.
Their result: With one centralized online database, several people could share in the task of managing contact information easily. They were also able to track the students who participated in their services so they could make sure they received the most complete leadership development experience.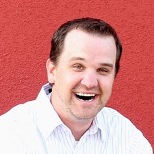 "Firespring has seamlessly integrated online registration and payment into our website and provided other tools for donor and staff management. As we continue to grow our online functionality, Firespring is the first place we check, which also makes it the last."
—Lincoln Arneal, Executive Director