The Limb Preservation Foundation helps individuals who are at risk of losing arms, legs or extremities due to trauma, tumor or infection. They accomplish their mission through research, education and patient assistance.
Their challenge: Their website was outdated and difficult to update—they were in need of both a new design and technology upgrade. Specifically for events, they used a third-party tool to manage online registrations, which was not user-friendly. Registrants had to click multiple times in order to get through the tedious flow.
Their solution: They partnered with Firespring in December of 2013 and learned how to update their website themselves without using an outside party or programmer—making changes became a cinch. They also began using Firespring's event registration and management tool, which allowed users to register quickly and easily on their site.
Their result: The organization immediately saw an increase in online registrations and saved at least three hours a month in manual data entry by using the Firespring donation processing tool. In addition, Firespring Analytics gave them key insights on how their constituents interacted with their website.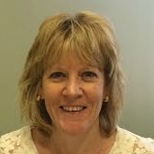 "You will never regret using Firespring. It will make your life and the life of your organization so much better. You have that support behind you, so the transition of switching over to Firespring is very simple."
—Shelbi Perry, Executive Director