Located in Fort Worth, Texas, the Tarrant Literacy Coalition works to reverse the effects of adult low literacy. Their mission is to improve the quality and increase the quantity of adult literacy programs in Tarrant and surrounding counties.
Their challenge: Donors had a difficult time making donations through their online payment system. While they didn't want to spend a lot of money on a new system, they realized the cost of losing donations from frustrated users was high and that they needed a more user-friendly, reliable tool.
Their solution: They partnered with Firespring in 2009 to launch an integrated website and online fundraising initiative that made it easy for both the coalition to track donations and for the supporters to contribute online.
Their result: They recently had their big annual fundraiser during which they processed a large number of online donations. The time they spent managing those online donations was significantly decreased using the new system, saving them time and money.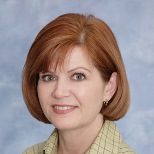 "You really must give this a try. It is so much easier—you get your money quickly without having to think about it. The staff is helpful and responsive, and your donors are able to easily and quickly make their donations. We want to make it as easy as possible for people to learn about our programs and support our work. Having our online giving program directly on our website is a real plus for us."
—Kathryn Thompson, Executive Director