Located in Riverhead, New York, the East End Arts Council is committed to building and enriching their community through the arts by way of education, support, advocacy and inspiration.
Their challenge: Their website was more than 10 years old and a hassle to update—they had to rely on someone outside the organization to make changes. They needed a more current design and technology that would allow them to track and engage members, as well as update and make changes to the site on their own.
Their solution: When they realized Firespring offered all the functionality they were looking for and then some, they partnered with us to create a website that gave them flexibility and control. Adding pages, making updates, even creating password-protected areas for board members, volunteers or staff—all of these things can be done without the help of a programmer.
Their result: They saw an increase in online membership renewals, which members were able to process right on their website. They also saw an increase in event registration and donations. And getting the word out about their programs became easier, particularly with their calendar and events tool.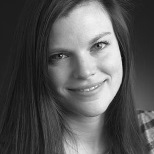 "It's really a no-brainer for organizations, particularly other nonprofits that have a limited budget. With the functionality, I'm able to update the website myself. I don't have to call somebody to add a page, which costs money and time. It's just a click of a button. It's so easy to rearrange things and do whatever we need to do. It's just a no-brainer for an organization like ours that doesn't have a big budget for website redesign."
—Stephanie Smith, Marketing & PR Manager