The Limb Preservation Foundation helps individuals who are at risk of losing arms, legs or extremities due to trauma, tumor or infection. They accomplish their mission through research, education and patient assistance.
Their challenge: Their website was antiquated and in need of both a design and technology update that would raise awareness, increase engagement and provide insight into how their constituents used their website.
Their solution: To maximize their presence online, they came to Firespring for a complete website overhaul and were introduced to a user-friendly content management system that allowed them to manage keywords to optimize for search and make site changes on their own. Also, Firespring Analytics provided that critical element of knowing how their constituents and online visitors were engaging—or not—with specific areas of their website.
Their result: Now they're able to keep their site's content fresh and updated, increasing vitality (and therefore SEO), and they've been able to discover trends and understand more about their users and how they interact with it. This allows them to make key decisions about their website's content, making it more relevant to both online visitors and search engines.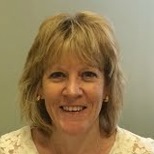 "The staff is there to support every step of the way, their field of expertise provides all the proper training you need to maintain and build your site. Their videos and classes with best practices applications are invaluable."
—Shelbi Perry, Executive Director