Lutheran Social Services of North Dakota is a statewide social services ministry providing housing, food, disaster recovery, counseling and therapy and other services to people in need.
Their challenge: They have a complex organization with 19 separate programs under their banner, and they needed help coordinating their social media with their marketing strategy and website.
Their solution: They joined forces with Firespring in 2011 to launch their first social media campaigns and to get their website in order. Partnering with Firespring allowed them to focus on their mission while receiving the proper training and customized materials necessary to develop an intelligent, effective strategy for Facebook, Twitter and LinkedIn.
Their result: Firespring took LSSND to the next level in their marketing and development efforts by providing a platform that helped them integrate their website, social media and email campaigns. With a user-friendly content management system, staff members were able to update each section of the website with little training.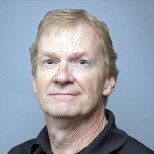 "Firespring customer service has always been responsive—from the initial design process through the questions that continually arise."
—Michael Stein, Communications Coordinator