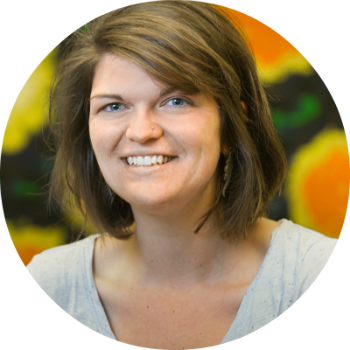 About Kelsey Varisco
Kelsey Varisco served as an AmeriCorps member at a Literacy Nonprofit in Austin, Texas, before moving to Lincoln, Nebraska in January 2016. She helped launch a pilot program for families with young children that focused on early childhood development and school readiness. Along with outreach and volunteer management, she organized the student data and created reports to monitor progress. At Firespring, she works to connect nonprofits with more efficient ways of accomplishing their goals.
Kelsey is an artist and a lover of color and fresh fruit and vegetables. You may see her riding her bike around the "Silicon Prairie" as she gets to know all of the joys of living in the Midwest.