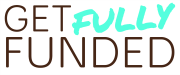 At Get Fully Funded, we know a strong website makes fundraising easier. We're thrilled to announce we've partnered with Firespring to bring you an affordable, proven resource for state-of-the-art websites and online tools. In addition to significant savings and unlimited tech support, you'll also get great tools for email communication, crowdfunding and integrated online giving.
Firespring.org offers the Get Fully Funded community:
 
✓  A branded responsive website that adapts to mobile devices.
✓  An easy-to-use web interface to make changes in minutes, not hours.
✓  Event management to support online registration for events.
✓  Enhanced fundraising pages and crowdfunding tools.
✓  Integrated payment processing and seamless online giving experience.
✓  Unlimited live support and a money-back guarantee.
<big>Sandy Rees Get Fully Funded Founder & Chief</big>

"I'm so excited to bring you this resource for getting your website transformed into a donor inspiration tool that helps you raise money and advance your cause."