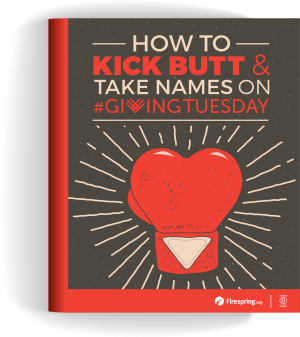 In this free eBook, you'll learn how crowdfunding can help you run a rock solid #GivingTuesday campaign that:
Mobilizes your community and creates brand ambassadors.
Prepares you for a wildly successful #GivingTuesday.
Sets you up to kick off your year-end appeal.
Supports your ongoing fundraising strategy.
Done right and with thoughtful preparation, #GivingTuesday is a fundraising game-changer. Let's win it.
Yes!
I want to raise more money and expand my reach this #GivingTuesday.