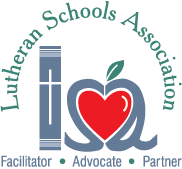 LSA is thrilled to announce we've partnered with Firespring.org to provide state-of-the-art websites and online tools. In addition to significant savings and unlimited technical support, this partnership allows your school to activate online promotions, enhance communications, increase new student enrollments and decrease administrative and communication costs. 
Firespring.org offers LSA members:
 
✓  A branded responsive website that adapts to mobile devices.
✓  An easy-to-use web interface to make changes in minutes, not hours.
✓  Event management to support online registration for events.
✓  Enhanced fundraising pages and crowdfunding tools.
✓  Integrated payment processing and seamless online giving experience.
✓  Unlimited live support and a money-back guarantee.
<big>Jessica Raba LSA Executive Director</big>

"We've utilized Firespring.org's services for years and experienced firsthand the positive impact they can have with your school."