Manage all the moving parts in one spot with Firespring's nonprofit event registration software.
Put your website to work for you when it comes time to plan your next event. We make nonprofit event management easier with online registration, an event calendar and more.
Our nonprofit event registration tool allows you to:
Post event details to raise awareness and increase attendance.
Accept event fees with online payment processing.
Offer online event registration 24/7 to your constituents, members, volunteers and staff.
Create different event tickets for one registration form, eliminating the need for multiple registration forms.
The next time your nonprofit hosts a fundraiser, board meeting or another event, your website will be there to keep you sane. Take control of event registration today. Call us at 877.447.8941 or send us an email to hello@firespring.org.
---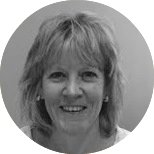 The Limb Preservation Foundation
"Our new website provides us with the ability to keep the site fresh with updated information and resources. Now people can go right to our website and register. That has been wonderful. Immediately, we saw an increase in our online registrations."
—Shelbi Perry, Executive Director