We're putting the funds back into online fundraising with all the tools you need to increase your online donations.
And now, Firespring has three tools to help you raise money online:
Branded fundraising pages.
Givesource Plus, a Giving Day solution with all the tech support and tools you need to pull off a record-setting event.
Crowdfunding pages from Deposit a Gift, a platform we recently added to our suite of tools.
Branded Fundraising Pages:
Launch branded fundraising pages or landing pages for your events to help you raise significant funds and build community support.
Nonprofit fundraising doesn't have to be a chore. With Firespring's fundraising tools, you'll be able to launch campaigns in a snap and offer easy online payment processing for all your donors. Plus, accept online registration fees for your fundraisers and events.
Set goals and track fundraising progress with a built-in thermometer that automatically totals donations made through your website.
Increase conversions by keeping donors on your site to complete the transaction.
Generate fundraising reports for specific campaigns and date ranges.
Allow donors to give from any device with a mobile-optimized website and nonprofit fundraising pages.
To learn more about nonprofit fundraising, check out these creative fundraising ideas, get our free copy of 6 Proven Techniques to Increase Online Donations 30% or More or register for a fundraising webinar.
Take control of your online fundraising today. Call us at 877.447.8941 or email hello@firespring.org.
---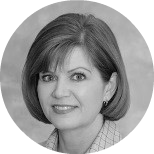 Tarrant Literacy Coalition
"We have really appreciated the ease with which we were able to transition to the Firespring donation processing tool and the way our donors can easily log on to our website and make a donation. Prior to switching to Firespring, our staff and donors often had difficulty making donations through our online system. Anyone who runs a program that takes online donations or wants to take online donations should consider using Firespring."
—Kathryn Thompson, Executive Director