Reach more people. Raise more money.
Firespring joined forces with Deposit a Gift, a crowdfunding platform focused on helping small- and medium-sized nonprofit organizations plan and execute successful crowdfunding campaigns.


We now have two options to help you raise money online:
 
With Deposit a Gift, you'll receive a comprehensive fundraising toolset to leverage the power of the crowd and increase donations. Plus, you'll enjoy:
A donation registry tool for directed giving and perks.
The ability to post offline donations.
Built-in social sharing.
Integrated ticket sales for galas and events.
An expandable microsite with hundreds of mobile friendly designs to match your initiative.
We'd also be happy to discuss your goals and the options available to help determine what solutions make the most sense for your organization.
Just call 877.447.8941 or contact us to learn more.
---
Operation Ava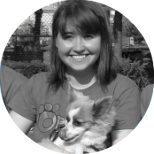 "Deposit a Gift has been a blessing to our shelter. We made 130% of our goal within a week and a half! The site was incredibly easy to set up and the format of Deposit a Gift is great for people who'd like to know exactly where their donation is going."

—Shevaun Brannigan, Development Manager