There are many donation processing tools available today, but very few can integrate seamlessly with your nonprofit's website. This is hard to believe, considering that 50–70% of donors abandon an online donation form when redirected to another site.
Luckily, we provide an online merchant account and simple payment gateway that allows your nonprofit to quickly accept credit card payments online.
Firespring's donation processing system for nonprofits offers several critical benefits:
Donors NEVER have to leave your site to make a secure donation.
Transparent pricing with NO long-term commitment.
Low flat rate of 3% per donation and ZERO transaction fees.
The ability to collect single and recurring donations.
Funds automatically deposit within 2 business days.
Integrate Firespring's payment processing system with your nonprofit's website and you'll never let another donation slip through your fingers. Ready to get started? Just give us a call at 877.447.8941 or send an email to hello@firespring.org.
---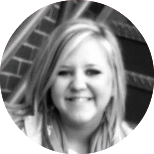 United Cerebral Palsy of Greater Birmingham
"Firespring has been a joy to work with. The support staff is excellent and quickly answered any question or concern that arose. One of the best features of our site is the payment processing reporting. All the information is well organized and makes the tedious job of reconciling online payments much easier. We also love how easy it is to refund a payment."
—Margaret Bishop, Marketing & Events Manager