It's a fact that 7 out of 10 donors only donate to a nonprofit once, and even more leave due to lack of communication. Luckily, Firespring integrates with a donor management system powered by Bloomerang that helps you retain donors, build loyalty and raise significant funds.
For many nonprofit organizations, managing a donor list is a challenge. Half of all nonprofits keep data in 4 or more places, with 65% needing at least 5 hours to compile a clean supporter list.
Firespring simplifies your life by providing you with one central donor database (view pricing here) that connects to your website.
Donor Retention Cockpit: This is the ultimate donor management tool. Check in on your current campaign's success with a quick look at incoming donations for the week, month and year. View donor trends and track each donor's giving summary and engagement levels.
Constituent Timeline: Eliminate cluttered lists of constituent communication history with a timeline that visually represents any type of interaction at both the individual and organizational levels.
Mass Email Capability: Build and deploy emails designed to improve retention, keep your constituents informed and increase donor loyalty. Our helpful templates and message tips will help your nonprofit capture the attention of your audiences.
Smart Reports: With just a few clicks, you can create meaningful and comprehensive reports. Create segmented lists for your presentations, marketing, fundraising and annual planning.
Data Conversions: If you already use a tool to track your donors, our conversion experts offer custom, individualized conversions and implementation assistance to ensure your data is smoothly transitioned to your new platform.
With one powerful donor management system, you can streamline your nonprofit's fundraising plan and spend more time focusing on your mission. Ready to get started? Just call 877.447.8941 or email hello@firespring.org.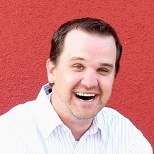 Launch Leadership
"We use the Firespring donor management tool to manage the contact information for our current and former volunteers that are spread out all over the country. When your volunteers are diverse in location and age, it can be a challenge to keep track of everyone. With one centralized online database, the task can be shared by several people and be more manageable."
—Lincoln Arneal, Executive Director