Whoever said it's lonely at the top of search engines didn't understand SEO. Fortunately, we do.
Almost 92% of Google users never go past the first page when they conduct a search. That's why you need to show up where people can see you—at the top of the rankings. Properly optimized content can give you a boost in search results and increase traffic to your nonprofit website, leading to more donors, volunteers and constituents.
At Firespring, we're experts in SEO for nonprofits and stay up-to-date on all the latest changes and advances in search engine optimization. Your SEO project begins with an in-depth consultation conducted by a Firespring team member who will gather information to craft a plan for optimizing your website's content.
After the consultation, your SEO expert will:
Review your nonprofit's website content, tags and links to determine how it can be better optimized.
Identify effective keyword phrases.
Write keyword-friendly tags and revise webpage content for better search results.
Take control of your nonprofit's search engine optimization today. Call us at 877.447.8941 or email hello@firespring.org.
---
The Limb Preservation Foundation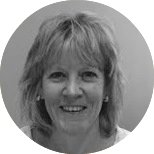 "When we were looking at resources that were available, we were delighted to find Firespring and the platform it has to offer. I do a lot with analytics. We had an antiquated system and were relying on somebody to do that for us. Firespring analytics provides that critical element of knowing how your constituents use or don't use your site."
—Shelbi Perry, Executive Director