Trying to stand out from the crowd? Our social media experts will help you get noticed.
If you want your nonprofit to rise above the noise and stand out on social networks like Facebook, Twitter, LinkedIn, Pinterest, Google+ and more, you need expertise from people who are well-versed in social media for nonprofits. You've come to the right place.
Whether you need help getting started with social media marketing or your current efforts could use a good boost, Firespring's social media experts will put you on the map and raise awareness for your nonprofit.
You can count on them to:
Teach you the ropes. You'll get access to a library of best practices guides and online training for Facebook, Twitter, blogging and more—plus, your social media marketing expert is always a phone call away.
Set up your social media pages. From designing a custom Twitter background image to building a professional Facebook page app, our experts will help your nonprofit draw a crowd.
Post regularly to your social media pages. Fresh content is key to social media marketing success. If your nonprofit doesn't have time to make frequent posts and updates, our team of experts will manage that for you.
Raise awareness and get people talking about your cause more than ever. Take control of your nonprofit's social media marketing today. Call us at 877.447.8941 or email hello@firespring.org.
---
Lutheran Social Services of North Dakota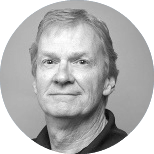 "Firespring helped us take Lutheran Social Services of North Dakota to the next level in our marketing and development efforts. We were at the point of launching our first social media efforts, and Firespring provided the integrated platform to coordinate the website, social media and our email campaigns."
—Michael Stein, Communications Coordinator