Get everyone on the same page and build a stronger community.
Whether you're looking for better volunteer management, board member management or simply a way to communicate more effectively with your nonprofit's community, Firespring's member solutions tool is one you can't live without.
You'll build a better, more cohesive community when you:
Privately communicate with donors, board members, staff and volunteers through a centralized, password-protected area within your site.
Allow your groups to update their information, sign up for opportunities and access private events and resources.
Sell membership and sponsorship packages online.
Add a searchable member directory on any page of your website.
With our easy-to-use member solutions tools, your volunteer, member and board management will become effortless. Take control of your nonprofit's member management today. Contact us at 877.447.8941 or email hello@firespring.org.
---
East End Arts Council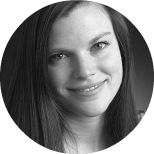 "We've definitely had an increase in online membership renewals, which we're able to do on our website. It's really a no-brainer for organizations, particularly other nonprofits that have a limited budget. The functionality is there and the price is incredible, so why wouldn't you go with Firespring?"
—Stephanie Smith, Marketing & PR Manager