We put the power of creation right where it belongs—in your hands.
Building and maintaining a professional website is crucial for your nonprofit. At Firespring, we're passionate about crafting the most user-friendly nonprofit website solution on the market with a content management system that puts you in charge.  
Once we establish a website structure that suits your needs, we'll help you select an engaging website design for your nonprofit, including responsive website designs. Then we'll brand it with your logo and color palette. If you prefer a more customized solution, we'll design a unique website just for you. Plus, we'll host it for you: website hosting is part of the package and 100% secure.
When your site goes live, that's when it gets good. You'll have the ability to:
Update content and photos with our state-of-the-art content management system (CMS)
Create and update photo galleries
Add keywords and optimize your title and meta description tags for DIY search engine optimization
Explore blogging capabilities that allow you to create articles your visitors can share on social media
All of this is backed by free unlimited training and unmatched phone support from a real person who cares about your cause.Take control of your online presence today. Call us at 877.447.8941 or email hello@firespring.org.
---
United Methodist Volunteers in Mission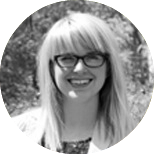 "It's critical that we have a platform that allows us to relay information quickly and efficiently. You don't have to be a web developer or website designer to figure it out. You can have a really great-looking, professional website that is very easy to create and maintain."
—Malinda Nichols, Communications Director